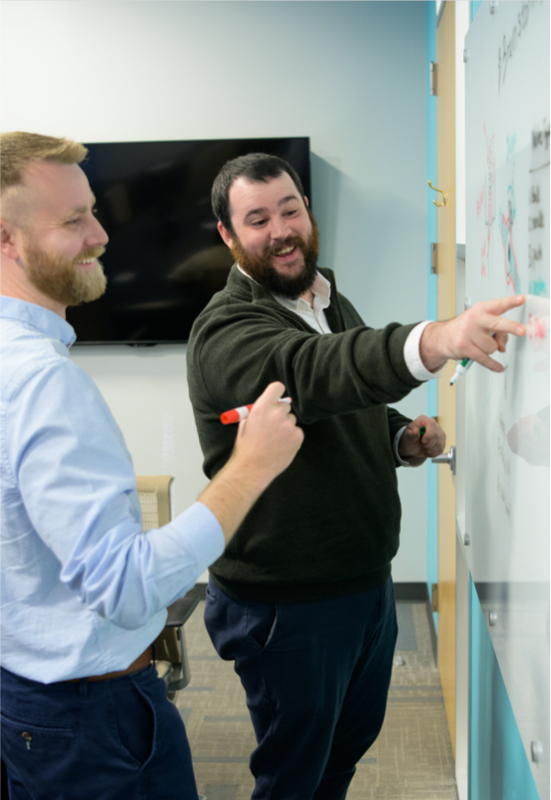 The Gilero Story
Founded in 2002, Gilero began as an engineering design firm with a focus on single-use medical device products. Since then, Gilero has grown into a one-stop shop for the design, development and contract manufacturing of everything from consumable medical devices to complex electromechanical drug delivery systems.
Gilero was conceived by three engineers who spent mornings, nights and weekends together brainstorming ideas for how they could use their product development skills and interest in medical devices to start their own company. The first thing they decided on, before the company even had a purpose, was its name: Gilero. It's a combination of the last syllables of the founders last names – koroGI, mosLER and dimeO.
By 2013, Gilero decided that it was time to add a manufacturing capability. The company built injection molding and manufacturing alliances in 2014, elevating Gilero as a trusted partner for medical and drug delivery devices from start to finish.
The company continues to grow its manufacturing capabilities and office locations. 2019 growth plans included the opening of a new manufacturing assembly facility in Pittsboro, NC, a design center in Southern California, and an expansion of Medacys – Gilero's joint venture toolmaking and medical injection molder in Shenzhen, China. The company opened a Chicago-based design center at the end of 2021, and a manufacturing facility in Tijuana, Mexico in early 2022. Future plans for expansion include added design centers in New Jersey and Ireland.
Expanding Gilero is more than just a business decision. Gilero CEO Ted Mosler says, "The work we do at Gilero matters. We've created a culture centered around creating things in a way that can help people. Knowing we're participating in solutions for things like opioid abuse, home dialysis, pain and fear associated with needle injections, and the safest, most accurate IV pump for the smallest patients, is what keeps me so passionate about the work that we're doing. At the end of the day, I know our work is benefitting people and improving patient outcomes."