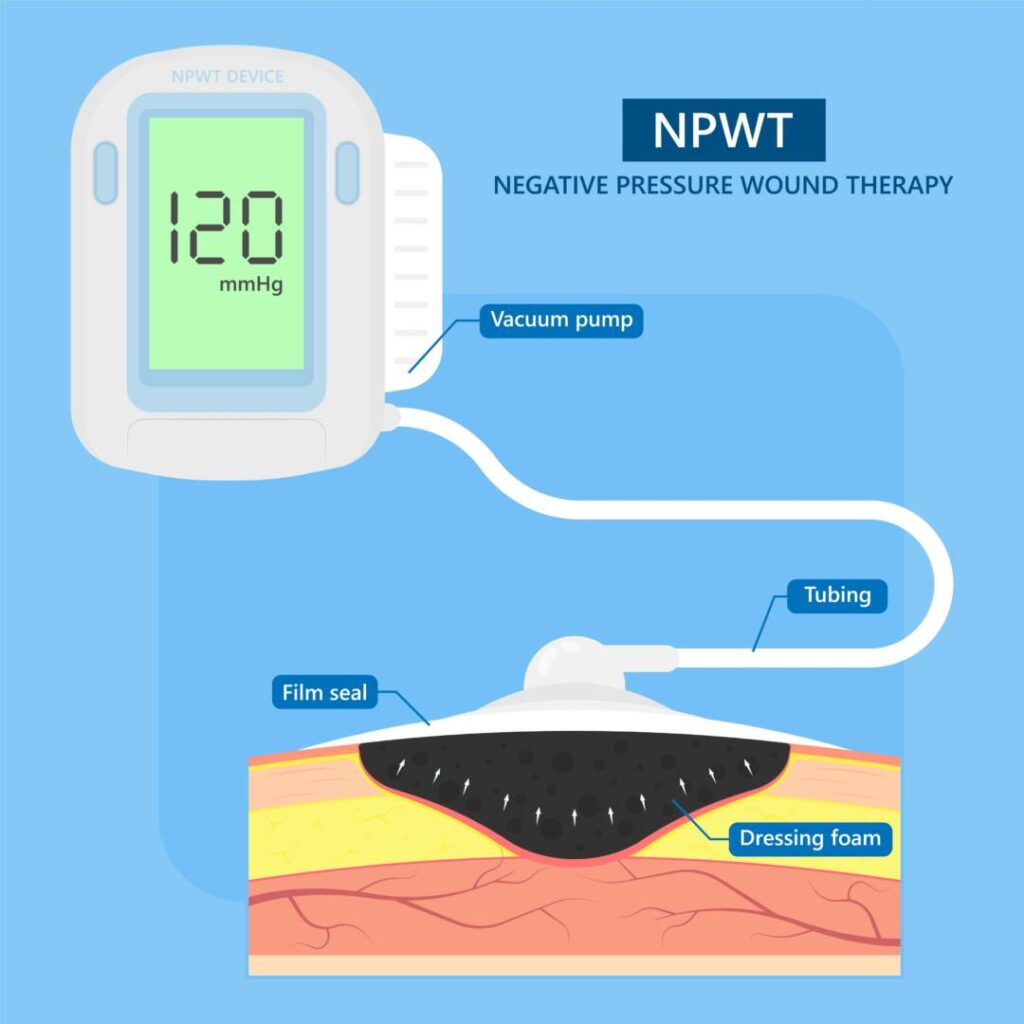 Ready to turn your idea for a medical or drug delivery device into a reality?
Talk with an expert today.
Negative Pressure Wound Therapy (NPWT) Device
Gilero was chosen to design and develop a novel negative pressure wound therapy (NPWT) device. The decision to select Gilero stemmed from our engineers' successful management of the manufacturing transfer process for the client's on-market foam based NPWT device. This involved collaborating with the client's contract manufacturer (CM) to set expectations for PQ (Performance Qualification.)
For the novel NPWT device, Gilero conducted all DV&V (design verification and validation) testing. This involved developing a customized testing method and dedicated test fixtures. The test reports were written by our engineers for our client's 510k submission. In addition to meeting regulatory requirements, the testing process yielded significant marketing advantages for our client. The compiled data allowed our client to make important differentiating claims when comparing their product to competitors'.
Gilero worked closely with our client's injection molding supplier and CM to develop manufacturing processes and ensure a seamless manufacturing transfer for the device. Gilero also had the responsibility of designing and determining the secondary packaging and shipper configurations as well as selecting the sterilization partner for the device. This approach aimed to optimize cost-effectiveness and efficiency of the final product.
The Human Factor's team at Gilero conducted formative and summative studies, ultimately leading to a new label on the device and facilitating ease of use for healthcare professionals (HCPs) during clinical procedures.
Gilero successfully created a highly effective wound management device that reduces pain and accelerates recovery time for patients. This is especially important for individuals that are at risk for non-healing wounds ( i.e. Diabetics and skin-graft recipients.)