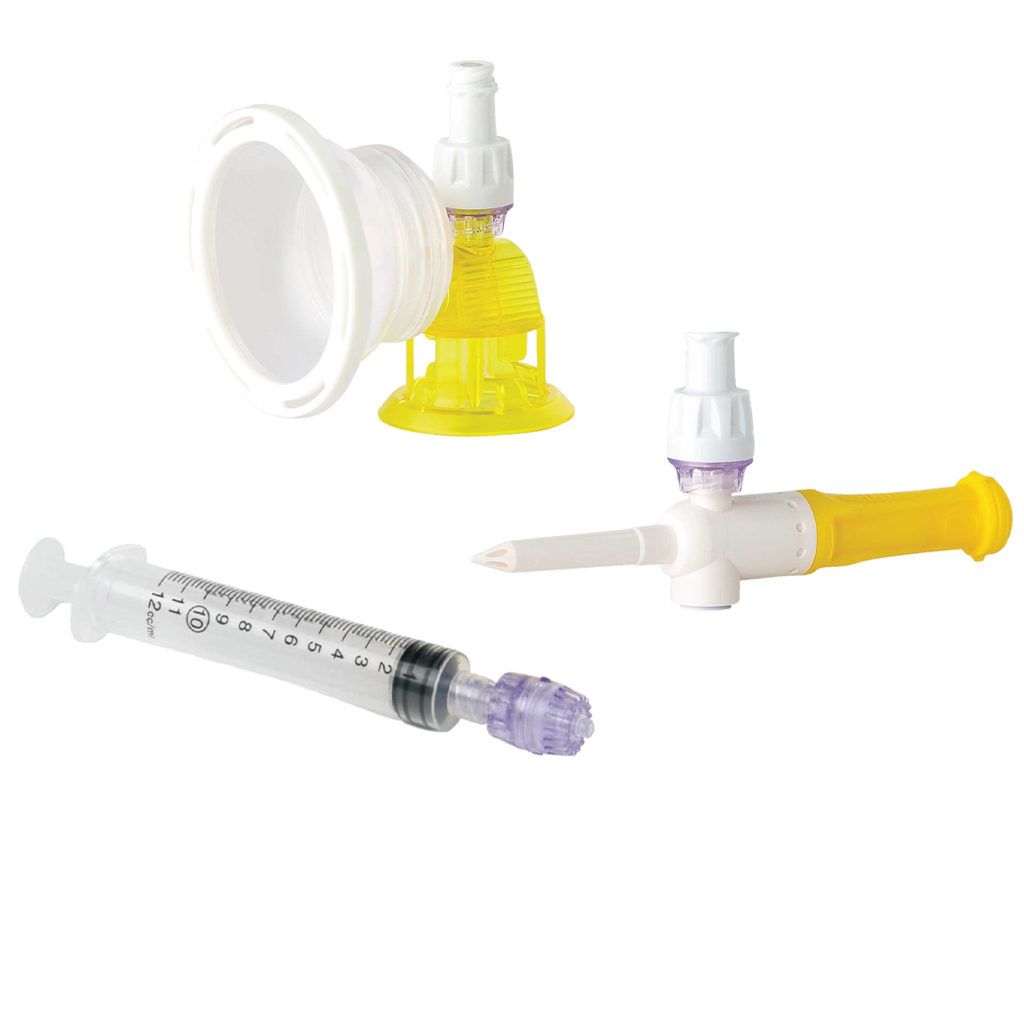 Safe Preparation and Delivery of Injectable Medications
Yukon Medical
Challenge: Protect healthcare workers from cytotoxic exposure as they prepare and deliver hazardous drugs while minimizing workflow disruptions.
Approach: We began by interviewing thought leaders (nurses, pharmacists, pharmacy technicians) in the safe handling of hazardous drug space to understand user needs and points of possible drug exposure. These insights from the healthcare practitioners led us to design and develop the Arisure Closed System Transfer Device – a drug access and delivery system with unique advantages. Features of this system include locking vial adapters that won't accidentally detach and a completely dry, needle-free connection. The Arisure system meshes seamlessly with nursing and pharmacy workflow due to its simple, intuitive design.
Outcome: A complete system that allows clinicians to safely access, transfer and administer drugs while minimizing exposure to toxic chemotherapy agents. This system was nominated as a finalist for the Medical Design Excellence Awards in 2019.