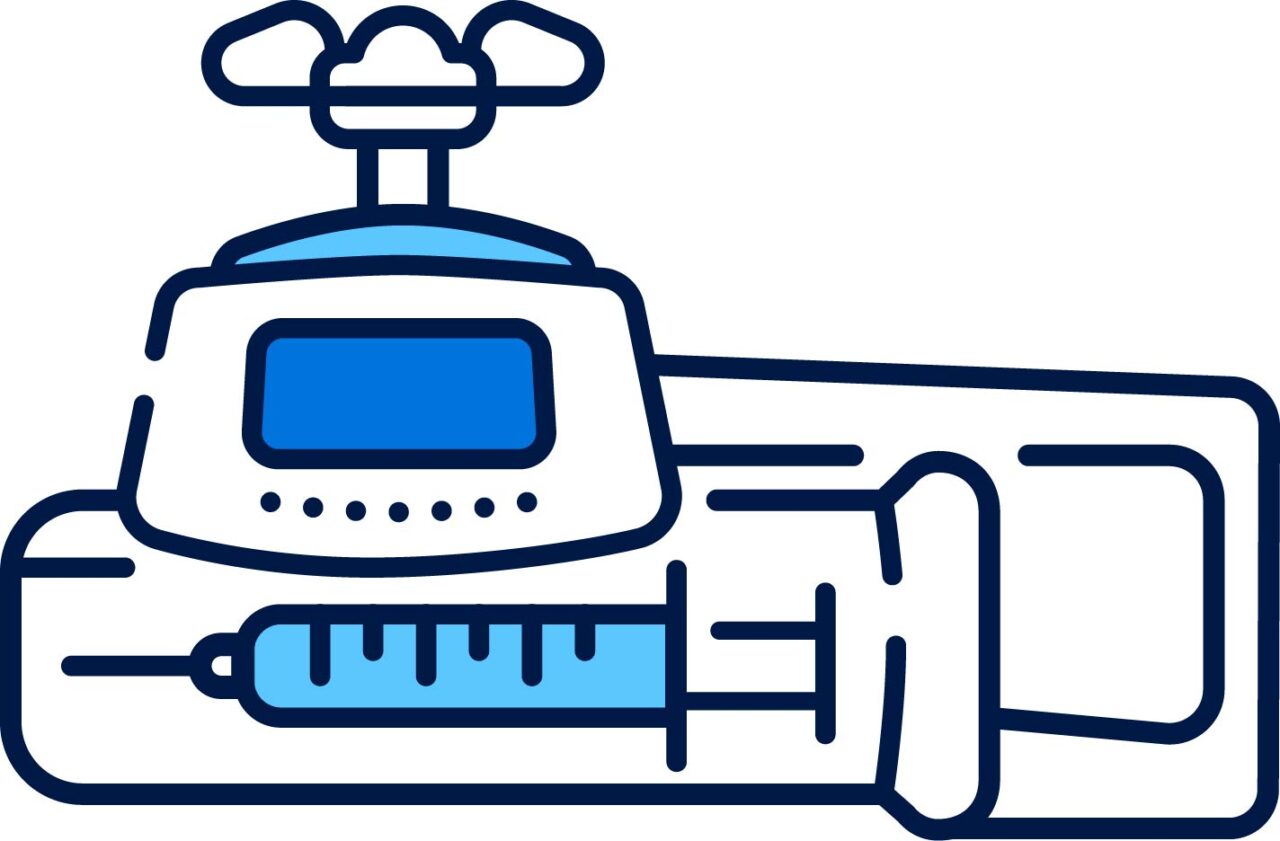 Ready to turn your idea for a medical or drug delivery device into a reality?
Talk with an expert today.
Syringe Infusion System
Gilero was approached by a company that produces syringe infusion systems with the goal to re-engineer their existing infusion pump. The new pump would incorporate design features that would allow it to accommodate certain syringe types, while maintaining the appropriate amount of pressure per each syringe type.
A specific design constraint of the new infusion pump was that it needed to be similar in size and use to the existing pump. This allows users to seamlessly transition to the new device, which results in minimal changes to the existing Instructions for Use (IFU) and minimizes need for retraining Healthcare Professionals (HCPs) and users. With Design for Manufacturing and Assembly best practices in place, our product development engineers redesigned the infusion pump to be fully mechanical, which also allowed a lower cost of bill of materials for the new device. Through effective engineering brainstorming sessions and utilizing in-house machining and 3D printing equipment, Gilero was able to incorporate innovative design features involving spring mechanisms and syringe positioning locators.
Ultimately, Gilero helped the client with a pump option that will improve patient outcomes by adding a variety of easy-to-use features.