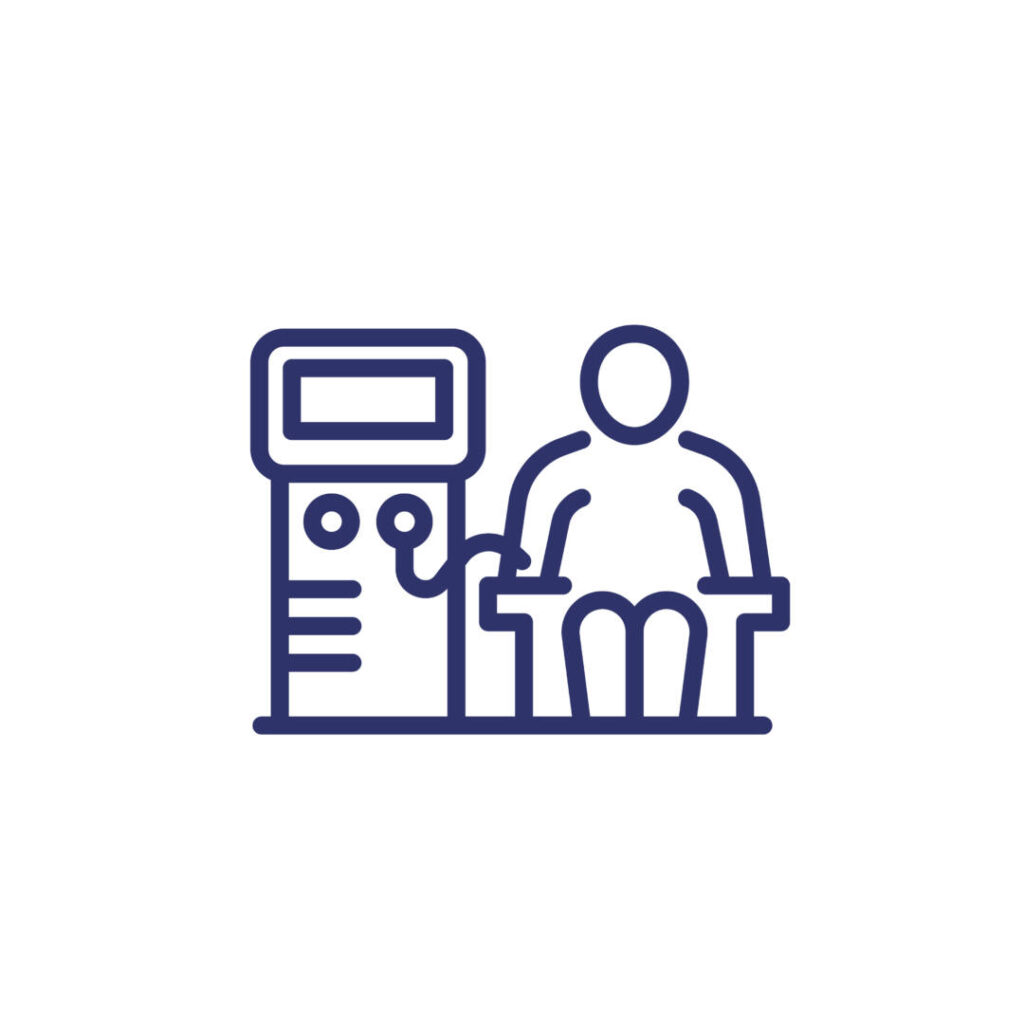 Ready to turn your idea for a medical or drug delivery device into a reality?
Talk with an expert today.
Home Hemodialysis Machine
Gilero successfully developed a home-use peritoneal and hemodialysis machine tailored specifically to the unique demands of an Asian market. The issue that prompted this development was the high cost and lack of user-friendliness associated with existing dialysis machines, which limited patients who undergo dialysis treatments at home. 
Our At-Home Dialysis Development Process
To facilitate the development of this device, extensive market research was conducted across various dialysis clinics, hospitals, and among patients receiving dialysis treatments at home. This comprehensive market analysis allowed for a deeper comprehension of the specific requirements and preferences of the at-home patients, which helped determine the required product outputs.
Competitive benchmarking was also conducted to ensure that the product would be appropriately aligned with the target market. This evaluation encompassed an assessment of existing businesses operating within the dialysis industry, taking into consideration their adoption of similar technologies. The objective of this exercise was to guarantee the need and competitive advantage of the developed product within the marketplace. 
Testing the Home Dialysis Machine
Gilero's team of skilled engineers performed preliminary verification testing to determine the most suitable technology for the development of the dialysis device. This involved the creation of alpha and beta versions, where our team oversaw the design and development of embedded software, a complex user interface (UI), electromechanical hardware, and housings of the device. 
Throughout the design and development phase, our engineers were required to consider the cost constraints and ensure compliance with biocompatibility standards. To meet the volumetric flow accuracy requirements, a compressed air system consisting of pump reservoirs, manifolds, solenoids, and diaphragms was integrated into the system. Extensive testing was conducted to thoroughly validate the performance of the device. 
Ultimately, Gilero conceptualized a product that was cost-efficient and highly functional for patients undergoing at-home dialysis treatment.