623 Medical Announces the Launch of Nüm, a Novel Sterile Topical Anesthetic Spray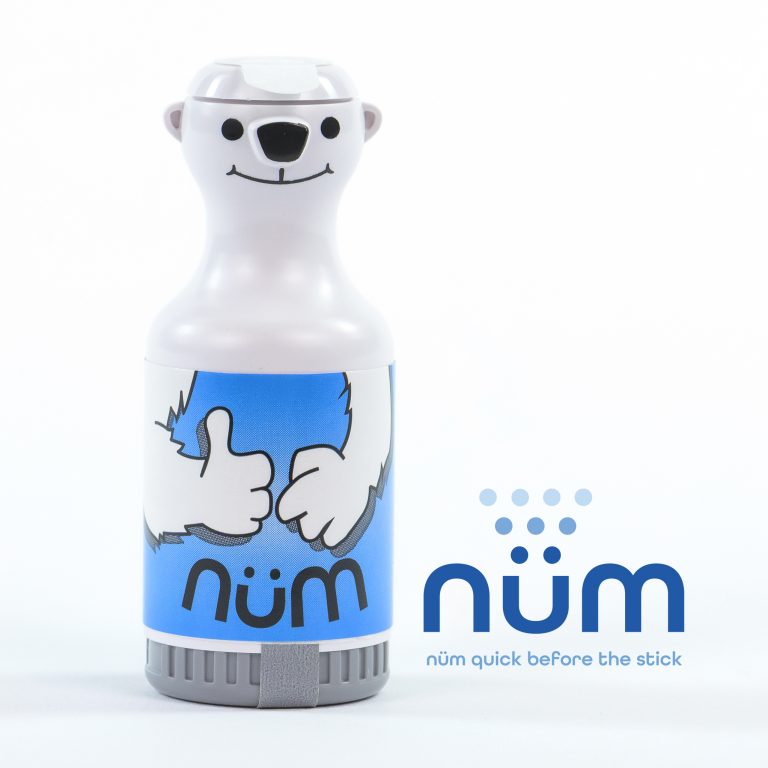 MORRISVILLE, N.C., June 1, 2021 – 623 Medical has announced that their first commercial product, nüm, has been cleared by the FDA and is now available for sale in the US market.
Nüm is a sterile topical anesthetic spray used to numb the skin prior to needle procedures. Commonly used for procedures such as injections, biopsies, blood draws, and IV starts, nüm is clinically proven to reduce the pain associated with needlesticks. Nüm is the only sterile, single patient use vapocoolant device on the market today.
Chad McCormick, Product Manager for 623 Medical, is overseeing the commercial release of nüm. He commented, "There is a clear issue of fear and anxiety associated with needles, and often healthcare in general. I believe nüm will help to reduce the pain associated with needle related procedures and help increase overall patient satisfaction."
623 Medical's Vice President of Sales and Marketing, Ben Fetters, shared, "Like many parents, I have seen my own kids struggle with the pain and anxiety caused by needles. For years, providers have utilized various methods to try to help patients with this problem. Now, healthcare providers can use a sterile numbing spray that works immediately. With the launch of nüm in the US market, we are excited to help kids (and maybe a few adults) overcome their fear of needles."
The founders of 623 Medical partnered with Gilero, a medical device design, development and manufacturing company, to take this novel product idea from concept to commercialization. Nüm is now being manufactured at Gilero's Pittsboro, NC facility.
For more information about nüm, or to contact the company, visit the 623 Medical website at 623medical.com. 
Ready to turn your idea for a medical or drug delivery device into a reality?
Talk with an expert today.
Back To Blog