7 Tips for Successful Medical Device Manufacturing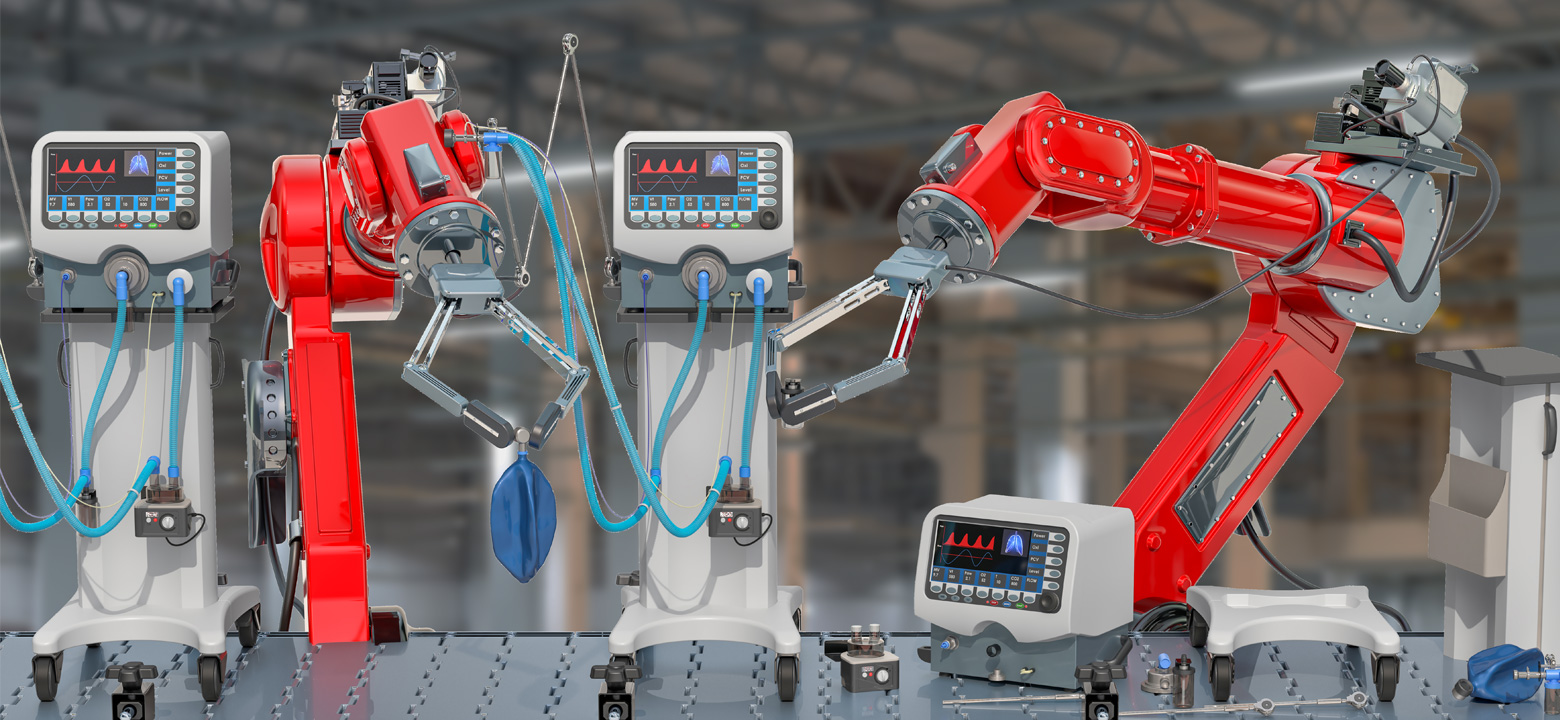 Transferring a medical device into manufacturing can be challenging. There is a high demand to manufacture devices efficiently, affordably and with a faster time-to-market than ever before. Medical device manufacturers must find innovative solutions to meet these needs while following best practices and regulatory guidelines to ensure that the finished device meets all critical requirements and will be safe and effective. Based on Gilero's medical device manufacturing expertise, we've put together seven tips that will lay the groundwork for successful medical device manufacturing and commercialization.
What is Medical Device Manufacturing?
Medical device manufacturing is a highly regulated process of producing, assembling, and packaging medical devices and combination devices. The whole manufacturing process includes various activities such as engineering, prototyping, testing, regulatory compliance, quality assurance, and precise packaging. Medical device manufacturing typically involves the use of specialized equipment that meet strict regulatory and quality requirements.
Types of Medical Devices in Gilero's Capabilities:
Including but not limited to:
Autoinjectors
Surgical Instruments
Electromechanical medical devices
ENT drug delivery
Monitoring Devices
Diagnostic Equipment
IV equipment
Urology devices
Neuromodulation Devices
See Gilero's Medical Device Manufacturing experience, please visit Our Work
1. Plan for Manufacturing Medical Equipment Early in the Design & Development Process
The method of manufacturing for a medical or drug delivery device must be considered early on in the design and development process. Shortly after basic product requirements have been defined based on user needs, design and manufacturing engineers should be working together to determine what manufacturing method will be used. They will look for critical points in the manufacturing process, consider basic assembly options, and ask questions like 'How many pieces will make up this device?' and 'How complex will each piece need to be?' Figuring out the method of manufacturing early on can help ensure that the device is designed for manufacturability and will meet the necessary cost and volume targets. As medical device development progresses, the cost to make a design change increases. It may be necessary to modify mold tools or even change materials later in the design cycle if the proper manufacturing requirements are not identified and planned for up front. These changes take time and often result in repeating testing and/or development activities that were previously completed.
2. Understand Cost Targets and Target Markets for Medical Device Production
A poor understanding of product cost targets and price sensitivity within the target market can be detrimental to the success of a medical or drug delivery device. Unfortunately, it can be all too easy to design a medical device that never meets a cost target that will not succeed in the market. Market research of competitor products can provide an initial baseline for competitive pricing.  However, this should be adjusted based on factors such as whether there are multiple devices already serving the market space or whether the new product offers specific benefits to improve performance, ease of use, or safety.
In general, the consumable medical device market responds best to products that incorporate enough features to effectively function without being burdened by costly unnecessary features or decorations. Although actual costing of a new device might not be fully understood in the early stages of design, it is wise to begin a cost model as soon as reasonably possible. This can help drive design and manufacturing decisions along the way. Be sure to include reasonable placeholders for items often missed such as shipping of raw materials, sterilization, and manufacturing overheads to ensure that actual margins do not evaporate once product launch is realized.
3. Select the Right Manufacturing Partner
When it comes to medical devices or drug delivery and combination products, a good manufacturing partner will offer more than just technical expertise. Medical device manufacturers need to follow FDA guidance and Good Manufacturing Practices (cGMPs), so choosing a partner with proven experience in the medical device industry is vital. They should work within a quality management system, have established processes in place and understand the critical requirements for manufacturing the device. When evaluating a manufacturing partner, consider industry experience, if they manufacture similar products with similar processes, and whether or not they can meet both small batch and full-scale production needs. Also consider if this manufacturer can provide other services that may be necessary for device commercialization, such as testing, packaging, sterilization management or drug and device kitting. Select a manufacturing partner who is a good fit for your business and can meet your needs now and in the future.
4. Work with a Medical Device Manufacturer who is Vertically Integrated with Design, Development and Manufacturing
Medical and drug delivery device regulations and technologies are constantly evolving. When manufacturing these devices, it helps to have in-house expertise in other areas besides manufacturing. Depending on the device, this could include expertise in product development, packaging design, testing, regulatory, complex assembly, injection molding, machining, software development, and more. When design engineers can engage with experienced assembly technicians and manufacturing engineers, they can better understand the impact that design decisions will have on finished device manufacturing. By understanding the clinical use of the device, a manufacturer is more likely to catch potential problems in the manufacturing process before they become real problems. A medical device manufacturer with a grasp of medical device design can also be an advocate for the design itself, ensuring the design is carried through to manufacturing correctly. When design and manufacturing groups work seamlessly together, technical challenges can be addressed more quickly and the opportunity for errors can be reduced.
5. Rely on a Proven Medical Device Manufacturing Process
When an assembly process lacks clear controls and has ambiguous performance requirements, it's usually a strong indicator that the engineering work was either glossed over or not done at all. It is better (and less expensive) to recognize an ineffective design element or manufacturing process and fix it as early as possible. Good medical device manufacturers will follow established protocols for design verification and process validation. These processes should be characterized based on risk and ability to identify defects through inspections and subsequently validated where required. Medical and drug delivery device manufacturing is not an area where you can wing it. Following proven a process helps to ensure a robust manufacturing system, which will in turn increase the chances that the products being produced are safe and effective.
6. Evaluate Supply Chain Elements
It can be difficult to remain cost effective when manufacturing a new medical device, especially if the design is complex. The good news is, there are likely efficiencies within the supply chain and manufacturing logistics that can be taken advantage of. On the flip side, there are also likely hidden costs within these areas that may not have been acknowledged. A few things to consider are whether it is necessary for the manufacturer to hold reserve inventory, if products have expiration implications requiring additional management, and if the manufacturer has enough supplier volume to drive preferred pricing. Again, it becomes important to rely on experts who have a thorough understanding of supply chain and logistics for help. Obtaining the best materials at the best price and setting up a supply chain in a way that makes sense will contribute to cost effectiveness and ultimately lead to a greater chance of success in the marketplace.
7. Be Open to New Ways of Doing Things with Medical Product Manufacturing
There is no cookie-cutter formula for commercializing a medical device. Every device is different, and some may require more innovative manufacturing solutions than others. Thinking outside-the-box and being willing to try things like new assembly methods or a different piece of machinery could lead to a more efficient manufacturing process.
Gilero provides contract manufacturing services for the medical device and pharmaceutical industries. Our manufacturing expertise ranges from single-use medical devices to complex electromechanical drug delivery systems. In-house service offerings include cleanroom manufacturing, plastic injection molding, injection mold tool building, complex assembly, packaging and kitting. With a proven capacity to innovate, scale and commercialize, our domestic and international facilities are equipped to develop unique manufacturing solutions and accelerate device commercialization timelines. Contact Gilero today to learn more about our contract manufacturing services.
Ready to turn your idea for a medical or drug delivery device into a reality?
Talk with an expert today.
Back To Blog