Electromechanical Devices: A Medical Industry Overview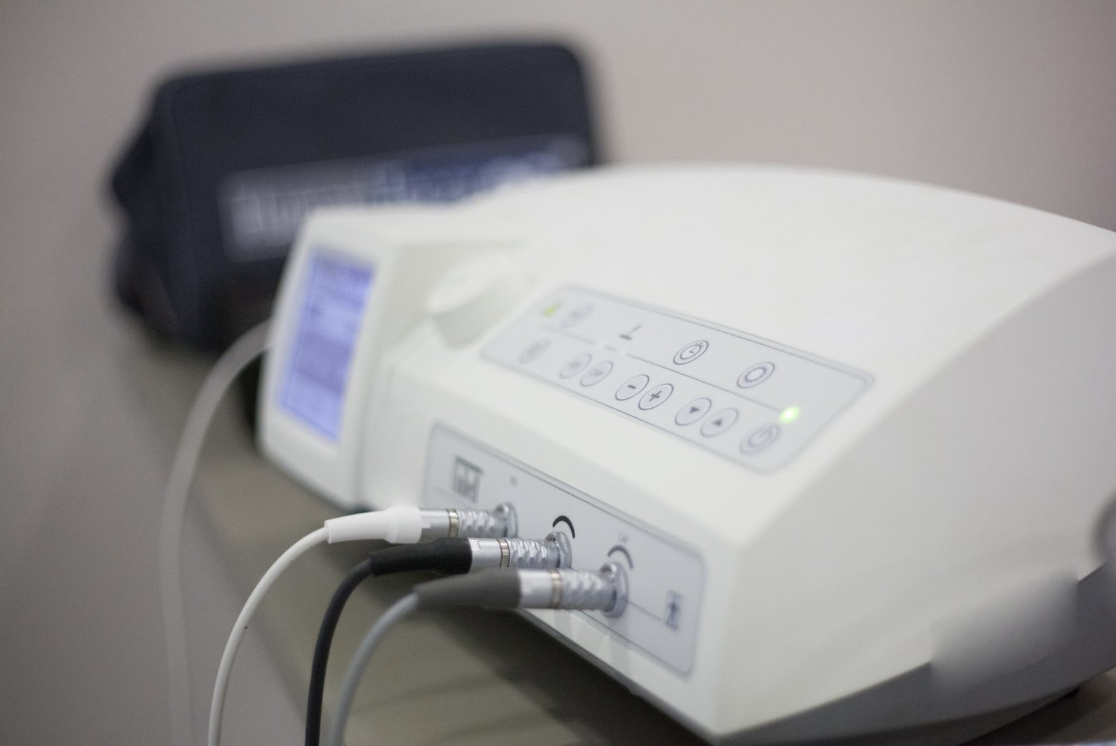 What is an electromechanical medical device?
An electromechanical device is one that has both electrical and mechanical processes. The device usually involves an electrical signal that creates a mechanical movement, or a mechanical movement that creates an electric signal. Utilizing electromechanical systems in medical devices is beneficial for increasing control of the device action, supporting sustainable energy usage, producing clean and sanitary equipment, creating compact and powerful tools, reducing costs for all parties, and meeting regulatory requirements.
Gilero has years of medical device design and development experience. Contact us for help with your next electromechanical medical device project.
How are electromechanical devices used in healthcare?
In healthcare, electromechanical medical devices are used in numerous applications. An electromechanical device may be developed in any situation where precise motion control is desired. For example, drug delivery systems are a heavy focus of our work at Gilero, and it is valuable for healthcare providers to have a system that can detect even the slightest actuation of a drug delivering mechanism. Electromechanical drug delivery systems such as these can precisely measure very small amounts of medication, as is commonly required for neonatal and pediatric patients.
Understanding Electromechanical Systems
Using an integrated system also generally allows for greater control of the repeatability of a process, as it eliminates manual motion from human input. Another popular example is the da Vinci surgical system, which is a robotic surgical system that is designed to facilitate surgery using a minimally invasive approach. The machine is usually controlled by a surgeon from a console and uses both electrical and mechanical moving parts to carry out its intended services. Combining mechanical precision with the skill and expertise of a surgeon, these innovations can greatly reduce the risks of surgical errors. These systems reduce the subjectivity and inaccuracy of processes typically performed manually, giving the patient greater peace of mind and a higher likelihood of a successful procedure.
Examples of Electromechanical Devices Used in Healthcare
Electromechanical medical devices are used in medicine every day. A few common examples include:
Cardiac defibrillators
Pacemakers
Ventilators
IV pumps
Insulin pumps
Monitoring equipment such as heart rate monitors and pulse oximeters
Diagnostic equipment such as MRI machines, CT scanners, and ultrasound machines
Medical lasers
Infant incubators
Wearable medical devices and other connected devices
Internet-connected medication compliance monitoring systems
Gilero's Electromechanical Engineering Capabilities
Gilero has a dedicated Integrated Systems team that focuses on the design and development of electromechanical medical devices. This team includes experts in system architecture, hardware, software, firmware, and electrical engineering with a proven track record of success developing complex electromechanical devices and systems. We often work with clients to develop electromechanical system components such as pumps, cassettes, and sensors, as well as full-scale development of entire electromechanical devices.
Our expansive service offerings enable us to provide holistic electromechanical medical and drug delivery device solutions that operate safely, consistently, and meet user needs. Gilero is ISO 13485 certified and compliant with IEC 60601. To learn more about our engineering services and how we can help with your next electromechanical medical device project, contact us today.
Ready to turn your idea for a medical or drug delivery device into a reality?
Talk with an expert today.
Back To Blog