Gilero Holds 2021 Make a Difference Day Event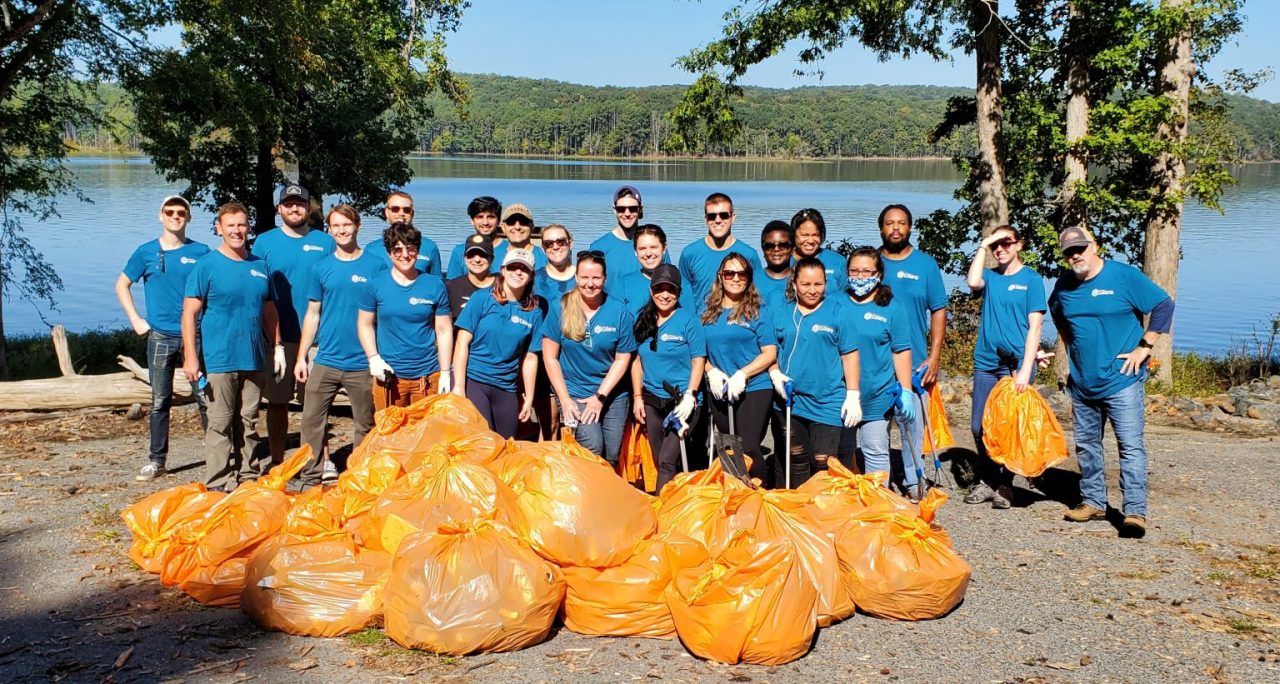 At Gilero, we emphasize the value of making a difference, both as a company and as individuals in our communities. We recently held our 2021 Make a Difference Day event at Jordan Lake in Apex, NC.
Our local employees volunteered with Clean Jordan Lake, a nonprofit, community-driven organization that works to remove trash and prevent its recurrence around the shoreline of Jordan Lake, a 14,000-acre reservoir in central North Carolina. Members of the Gilero team spent a few hours collecting trash along the shoreline and surrounding areas, filling over 30 bags with trash and debris. With 180 miles of shoreline, volunteer clean-up events are an essential part of protecting the public water supply, reducing risk of injury to wildlife, and maintaining the natural beauty of the lake.
"It was great to see the team outside of the normal working environment," said Cesar Gomez, Gilero's Manufacturing Engineering Manager. "It was even better to see everyone so enthusiastic about the clean-up and the fact that they were contributing to the beautification of the lake shore."
Clayton Roberts, VP of Business Development for Gilero, said, "We make a difference in our day-to-day work by building medical devices that improve patient outcomes. This event afforded us the opportunity to give back in a different way. It was rewarding to see an immediate impact from our efforts, when it can sometimes take months or even years to see a new medical device reach the market. I look forward to taking part in more philanthropic events like this one."
We are thankful to Clean Jordan Lake for the opportunity to give back in our community. Learn more about this organization and how you can help keep our shorelines clean.
Ready to turn your idea for a medical or drug delivery device into a reality?
Talk with an expert today.
Back To Blog