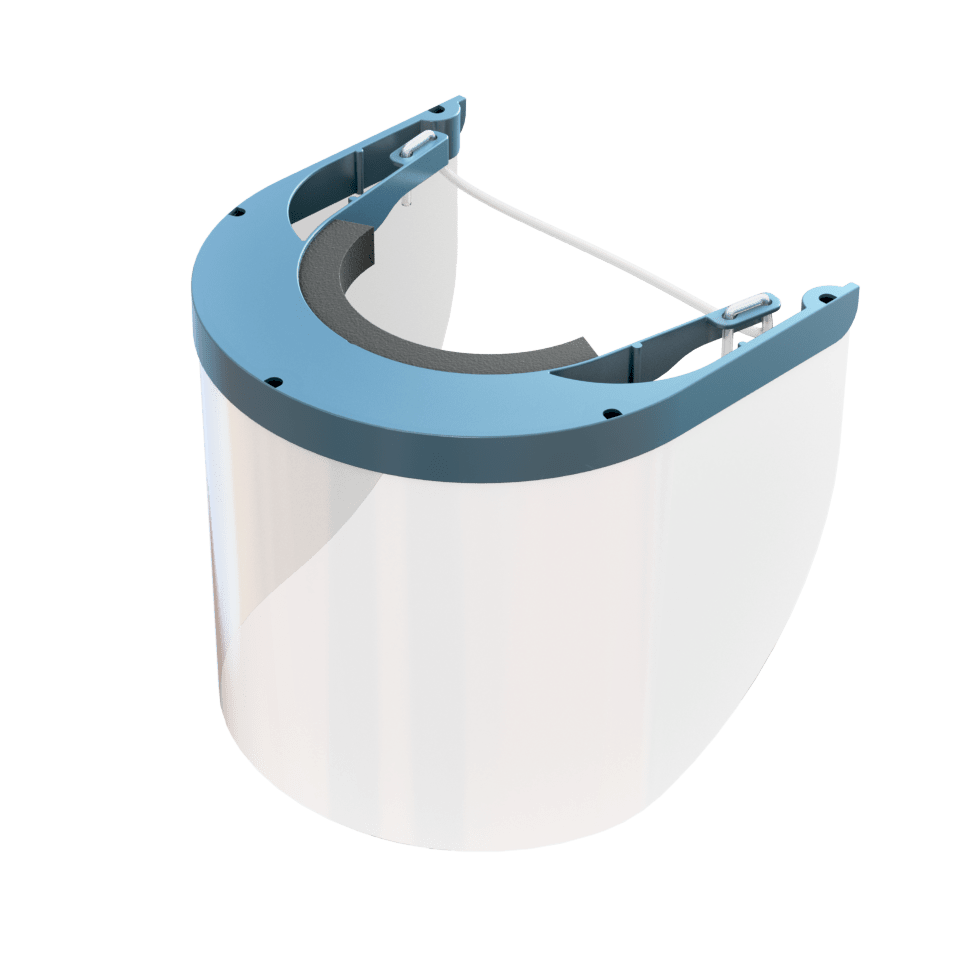 Ready to turn your idea for a medical or drug delivery device into a reality?
Talk with an expert today.
Protective Face Shield
Gilero
Challenge: Faced with a global shortage of PPE due to COVID-19, Gilero recognized an opportunity to use our medical device design expertise and manufacturing capacity to help combat these shortages.
Approach: Gilero engineers quickly got to work designing several different PPE options. Ultimately, working with a tight turnaround time, we decided to focus on the design & development of a face shield that could be manufactured locally at our Pittsboro, NC facility. With the use of face shields and other PPE increasing, we knew our design had to meet more needs than traditional face shields on the market. We designed a contoured shield to provide full face and ear coverage and with enough space between the shield and the face for masks and eyewear, including N95 masks and surgical loupes, to be worn underneath. Materials were selected with comfort and durability in mind so that the face shield could withstand all-day use. Rapid prototyping capabilities allowed us to test and modify the design until it was just right. By designing & developing in-house, we were able to streamline the process and ensure that the face shield was designed for manufacturability. Once the design was finalized, Gilero kicked off tooling immediately, building molds for the face shield frame and dies for tubing, foam and shield. We then partnered with a local injection molder to produce the molded face shield components and shields. Resources at our Pittsboro manufacturing facility were reallocated to focus on assembling, packaging and shipping high volumes of face shields. From concept to commercialization, this entire process took us less than six weeks.
Outcome: Gilero designed, developed and manufactured a face shield that provides full face and ear protection from liquid splashes and sprays. Two months after initial concept development, Gilero face shields were being produced at a rate of 80,000 parts per week.